Alan Abbott and friends in Rockport, Maine. 2010
BMX biking is a way of life for these young men. Passionate, driven and committed to the sport, they spend hour upon hours honing their skills, bikes and friendships.
Alan Abbott perfects his foot jam during his daily BMX bike session in Rockport,Maine. July 2010.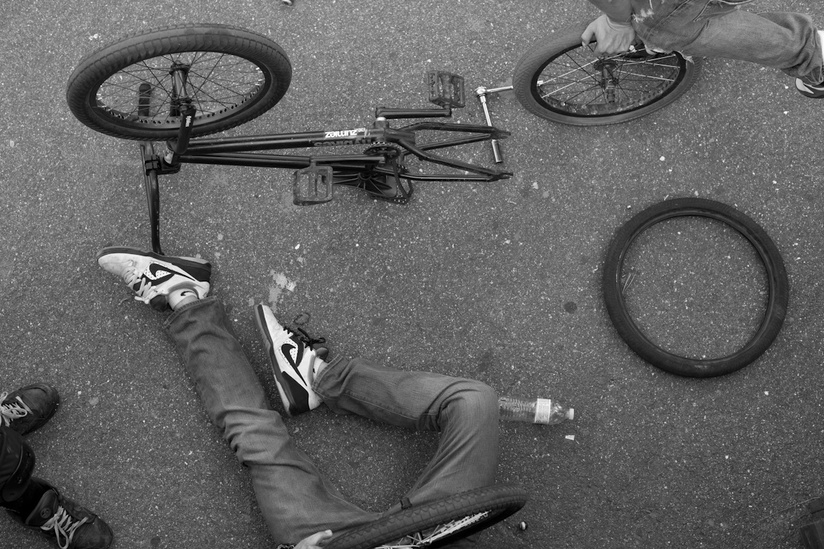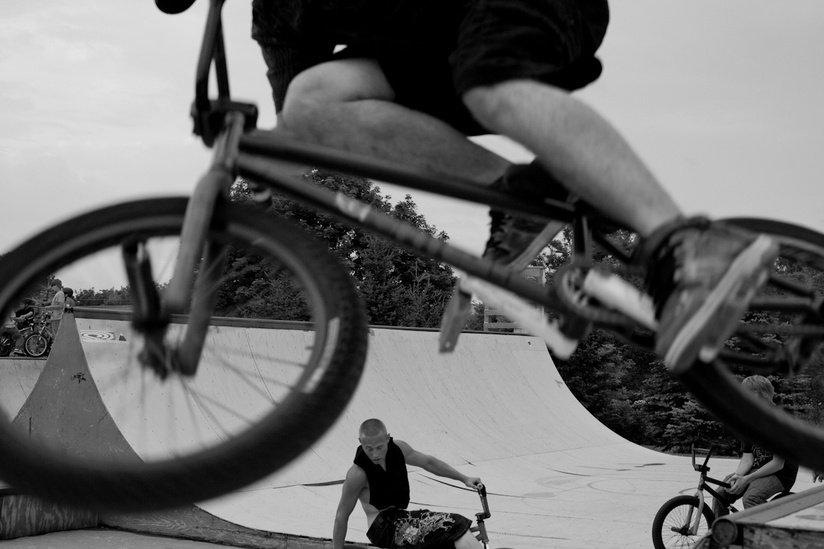 Alan Abbot and his crew often travel to Belfast skatepark to mix with their local talent to compare skills and prep for an summer BMX competition. Belfast, Maine. July 2010.
Alan Abbott carries his beloved BMX bike home to make some adjustments while his sister hurries him into the house for dinner. August 2010.